How to Rent a Car in USA? 5 Steps to Perfect Road Trip
angelika800
September 21st, 2021
---
---
When somebody means traveling to the United States, the first thing that comes to mind is a car driving along the California oceanfront or past the desert landscapes of Arizona.

Yes, perhaps, there are few places in the world where a trip in a car rental vehicle would be as comfortable in terms of road infrastructure and as interesting in terms of a set of popular sights. You will be happy to spend your weekend or vacation conquering American roads while sitting behind the wheel of your dream car. However, in order to plan your road trip to the United States profitably, you need to know some rental requirements.

What is the acceptable age to rent car? What documents do you need to provide? Which insurance to choose? Check out the following questions to help you enjoy a great car rental experience...

Plan a suitable time and pick up location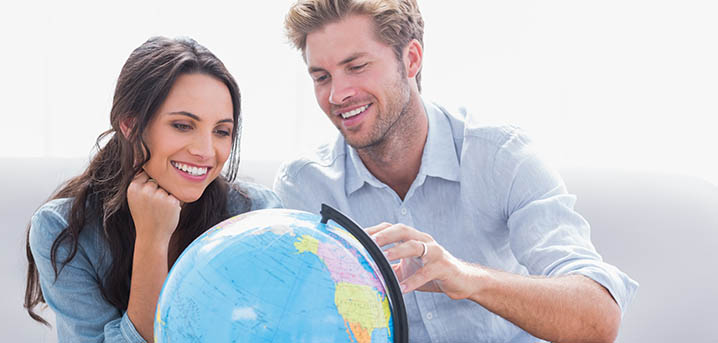 The starting date of your trip is incredibly important, not only in terms of convenience, but also in terms of price. The fact is that on weekends, as well as on holidays and pre-holidays, the price is usually much higher than on weekdays. After deciding the starting date of your trip, consider booking a car in advance. The best time is 2-3 weeks before your trip, when cheap prices and a large selection of cars appear.

Another important thing when planning a road journey is to pick up a rental car in a convenient location. If you arrive at the airport, it would be a great idea to pick up a car right there. Next, you can easily reach your hotel or other location needed.

Do you want to diversify your trip without being tied to a single location? When booking a car, select a return point different from the point where you picked up the car - this option is often called the 'one way'.


Make sure you meet the age requirements





The age restrictions applicable in the United States set the minimum age to rent a car. It depends on several things - on the specific provider, on the pick up point and on other secondary factors.

How old do you have to be to rent a car?

The minimum age allowed in most of the United States is 21 years old. Although some companies (Hertz, Fox) allow 19-20 year-olds.
In MI and NY States, the minimum age is 18.
In any case, all under 25 drivers must pay a young driver's fee, which ranges from $20 to $73 per day, depending on the company and location.


Check the documents





The list of required documents is established by a specific provider, and can vary slightly from provider to provider. However, usually among the main documents you need to carry with you are:

passport or any other document that shows your date of birth and has your photo for identification purposes.
domestic driver's license in good condition, i.e. not expired or canceled. Both national and international licenses are valid in the United States, but make sure that your original license is in Latin. Otherwise, an international driving permit (IDP) is required.
bank credit card. Remember that you won't be able to pay cash for your rental car, and a debit card will not work either. All you need is a credit card issued in the name of the main driver. There must be sufficient balance in your account to pay for your car and hold the deposit.

Find a suitable car





The right car is a guarantee of a successful and budget trip. Before starting the search, calculate how many passengers will travel, including the driver, and also estimate the approximate space required for personal belongings and bags.

Next, decide how much you are willing to spend on a rental car. The cheapest categories are mini, compact, mid-size, and standard cars. However, if you are traveling with your family, you probably won't have enough space in such a car. Consider a full-size car, minivan, or even a passenger van.

If your trip involves traveling on country roads, then it makes sense to pick up a 5- or 7-seater SUV. The class and size of a car directly affects its price. The rental tariff differs from state to state, but on average, a budget vehicle costs from $25 per day. Higher class cars, such as jeeps, convertibles and luxury cars are always more expensive. Here're the average prices for rental vehicles in America:

economy: $30–70;
mid-size: $40-80;
luxury: $70-180;
minivan: $80-170.
Remember that the price rises sharply during periods of mass vacations and holidays.


Choose the right insurance plan





Car insurance is the guarantee of your hassle-free trip. Yes, it costs money, but it will protect your nerves and your wallet from possible unpleasant situations on the road. As a rule, the final price includes the CDW/LDW + SLI insurance. What does this mean? Let's take a look at each type of coverage:

CDW/LDW – protects your vehicle from damage and theft.
SLI – protects you against material liability in the event of damage to third parties injured through your fault.
There are also optional insurance options. However, they will also protect you from potential money losses.

PAE/PPP – protects the driver and passengers against medical expenses.
PEC - covers personal belongings left in the car.
Sometimes full insurance is already included in the price of a car. Before making a booking, it's recommended to clarify which insurance is available by default.
Add angelika800 to your subscriptions feed
angelika800
---
Leave a Comment:
---