10 Adventurous Things to do in Greece
---
---
Greece is a land of mythology, ancient ruins, mountains, volcanoes, and the beauty of the Mediterranean sea. But Greek also holds a polar opposite side of adventurous activities and sports. So just as you are enjoying a laid back breezy vacation jump into any of the adventurous sports for a pump of adrenaline rush. So here we bring to you 10 Adventurous things that you might enjoy in Greece during your vacation.


1. Hike Mount Olympus
If you are a fan of Greek mythology, then this activity goes into your itinerary without saying. Believed to be the home to the 12 Olympian Greek Gods including Zeus and the being the place where Haedus ruled the underworld, Mt. Olympus would give you a thrill. Being one of the highest mountains in Europe, this summit might take you 2 days with a resting point in between. If a 2-day summit is just too much for you, take an alternate route to Skolio summit and hike along a much quicker and easier path.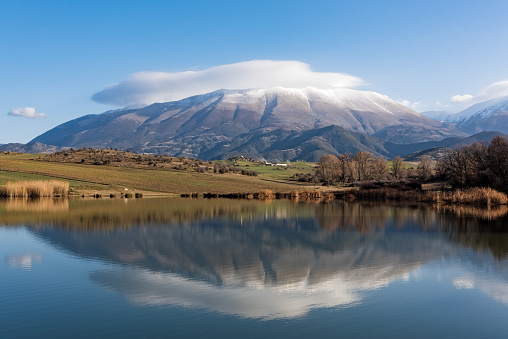 2. Boating in the Melissani Cave
The Melissani caves are a rare beauty to witness on your trip to Greece. This ave is a freshwater grotto naturally created owing to years of erosion. Inside the B-shaped cave is a lake surrounded by trees and two chambers separated by an island. When the bright sun rays of noon hit on the water, the whole experience is ethereal. Go grab your things because a private boat tour is all you need to experience the beauty of this cave. This might be one of the many adventurous things you do on your Greece packages that you will enjoy.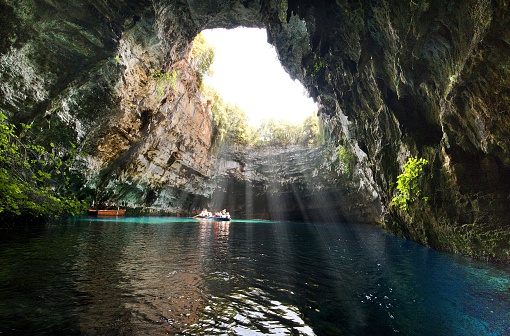 3. Skiing in Greece
Getting into a tough competition with the European ski sites, Greece has one of the best skiing resorts in Europe. For a wholesome skiing experience, visit the resorts between January and April. Mt. Parnassus hosts the biggest downhill ski resort in Greece and due to its close proximity to Athens you will reach there with no hassle. So warm up in some woolen clothes and ski down this beautiful resort in Greece.




4. Windsurfing at Rhodes
The Greek oceans aren't just ideal for a warm sunbath and reading magazines, the warm winds are ideal for Windsurfing. This surface water sport combining surfing and sailing would be one of the best adventurous activities that you do during your vacation in Greece. From beginners to experts, windsurfing is awesome in the paradise island of Rhodes. Lovingly called the 'Surfers Paradise', you will love this island and be left wanting to come back for more.


5. Bird watching at Lake Kerniki
Bird watching is ideally not an adventure, but if you're someone who's not down for a physical adventure this activity wouldn't fail to amaze you. Lake Kerkini is a haven for over 300 species of birds among which are a few endangered species. Being an important wetland in Greece, lake Kerniki is a home to owls, eagles and migratory songbirds as well that forage in the nearby regions. Apart from bird watching you can also grab a mountain bike and head for the surrounding local hills for a dose of fun adventure.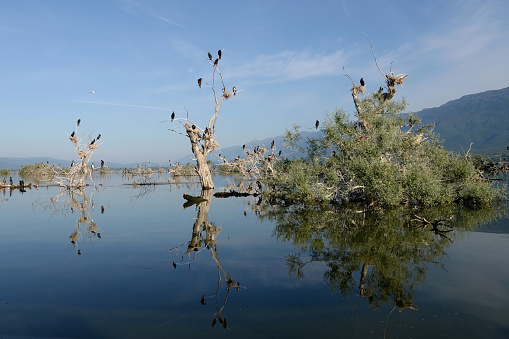 6. Go Rafting
Amongst the rough hilly terrain in Greece, there are a lot of white water rafting sites for adventure lovers. Go rafting during the months of November to May in Northern Greece or Peloponnese to enjoy a day in the river. While rafting is a wild and rough sport, there are rafting clubs in Greece that will help to make this experience as exciting as possible. Gear up and head down the green mountain slopes to explore beautiful spots among the waters.


7. Rock Climbing in Kalymnos
The island of Kalymnos, a Dodecanese archipelago is a rock climbers' heaven. This island has a perfect spot for rock climbing for everyone from beginners to experts. These limestone covered cliffs offer a birds eye view of the Mediterranean sea for you to enjoy. This would be one of the best adventures that you can try in Greece while vacationing.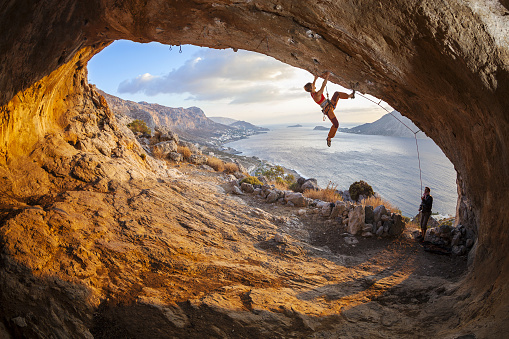 8. Island hopping in Greece
Greece, a beautiful nation housing more than 200 islands would be your perfect holiday destination. Begin your tour of island hopping starting from Athens and visit the most famous Cyclades islands on a ferry, sipping on frappes. Stop by Santorini Island to take a tour of the active volcanoes and swim in the thermal hot water springs in Palaia Kameni, a beautiful turquoise water spring quite picturesque for your holiday pictures.


9. Scuba diving in Crete
Greece isn't always about chilling on the beach on a warm summer afternoon, there's so much more that you can do. Explore the underwater flora and fauna along the coastline of the beautiful country. In Crete, night diving is a particularly favourite activity amongst tourists. During night diving you can enjoy the ethereal experience of diving alongside volcano reefs, stone arches and abundant marine life. This is a once in a lifetime adventure that only Greece can give you.


10. Bike in Athens
Hop onto a bicycle tour lead by friendly locals in Athens. Explore the capital for 3 hours by bicycle all gears provided. This would be your chance to explore the ancient and modern neighbourhoods of Athens. This ride would take you across the Acropolis museum, Acroplois hill and Parthenon bringing you one step closer to the culture.


Greece is a beautiful nation that offers great adventures for you to establish fun and adrenaline while in their nation. But there might be things that you want to try but the tour packages don't include them and this might be a disappointment. Hence it is important to choose Pickyourtrail for your next vacation because we sit with you customizing a package and offer you a vacation in Greece that you want.
---
Leave a Comment:
---