10 Best Tips for Your Greece Vacation
aashishparekh
November 3rd, 2021
---
---
Planning your ideal vacation in Greece can be both tiresome and confusing. Greece being the most preferred backpacking destination, there are a few things that you might want to look into while planning. So to have your back, here we are with 10 awesome tips to make your vacation in Greece an amazing trip.


1. Plan ahead




Although it goes without saying that Greece is one of the most sought-after vacation destinations, it gets pretty crowded during peak summers. Booking can get difficult and what should have been a laid-back vacation could turn into a hassle if not planned ahead. So the best way to start your vacation in Greece would be to plan early and do early reservations at hotels and airlines. Prior to your travel, talk to various agents and do your own research. This might help you customise activities of your own preference and let you explore better.


2. Pack Light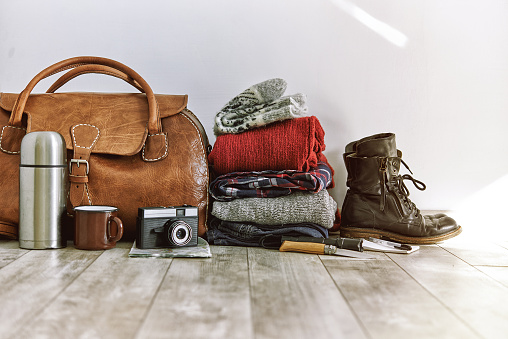 History has it that you cannot escape a Greek vacation without shopping. With such an amazing culture and history, there will be a lot of choices for you on your shopping spree. The only concern would be your baggage limit, so pack light and bring only essentials on your Greece packages and explore the markets of Greece for some local souvenirs.



3. Wear comfortable clothes




Apart from amazing food and beautiful architecture, you should be aware that the Greek terrains are rough. So if you're planning to vacation in Greece in high heels, you are going to miss its beauty. Wear tracks and shoes and believe me this will make your travel 10 times more comfortable. But what about those beautiful pictures you planned to capture in Greece? Well don't worry carry a small backpack with your picturesque clothes and change in local washrooms and you'll be as photogenic asever for your social media.


4. Try the Local cuisine




Greece Islets is known for its unique palette of taste. From chicken pies to lasagna and frappes to the Greek special alcoholic drink ouzo there is a lot to try.Greek food has a very ancient cultural root with influence from both the Eastern and Western world. A great tip for your Greece vacation would be to create a food bucket list. This might help you to explore more cuisines and avoid ingredients you are allergic to. The Greeks are quite proud of their local cuisine so make sure that you try as much as you can.


5. Go Island hopping in Greece



Greece is a home to more than 200 islands. Most of the tourists spend their vacation exploring only one and head back home. But to take the essence of Greek culture make sure you visit as many as possible. Begin your tour of island hopping starting from Athens and visit the most famous Cyclades islands on a ferry, sipping on frappes. Stop by Santorini Island to take a tour of the active volcanoes and swim in the thermal hot water springs in Palaia Kameni, a beautiful turquoise water spring quite picturesque for your holiday pictures.


6. Learn a little local lingo

In today's era where we can easily translate any language, learning a new language doesn't make much sense. Even Though the Greeks do not expect you to know their language, it would exhilarate them if you could speak some. The Greeks are well known for their hospitality and if you could blend in by learning a few basic phrases they would love you for it.


7. Take in the Capital




Athens, the land of Greek mythology, is a city that no matter how much you explore there is still more. Athens has it all, from ferries to taxis, historical monuments to modern architecture there is a lot to explore in the Greek Capital. Even Though Greece is a very safe country, the capital tends to suffer with financial instability and homelessness causing an increased crime rate. Hence make sure to keep an eye on your valuables in Athens. Here is a great tip for Greece, in case of any theft, make sure to call 171 to contact the tourism police. They will provide you immediate assistance 24X7.


8. Carry Cash

Unlike most European countries, Greece is still big on cash. Even Though a lot of large stores do offer credit card payment, digital payment isn't prevalent. It would be a safer option to withdraw money from the closet ATM and have it saved up during the course of your trip. Prior to your travel ensure you acquire a low cost or free withdrawal card as this might save you a lot of money. Make sure that you do have a backup cash stash hidden in a safe spot in cases of emergencies.


9. Plan unique activities

Greece has a lot of unique activities to offer for tourists. From trekking along the tracks of an active volcano to speed boat driving, from cliff diving to unique temples there is a lot you can do here. Plan your trip with itineraries of events and activities that you can do only in Greece. This would make your trip unique and give you a sense of fulfillment.

10. Be sensible

Even Though Greeks are known to be outgoing and for their hospitality, they are quite orthodox. 90% of the Greek population practices Orthodox Christianity and it wouldn't be a surprise to find churches on every street. As a tourist you are welcome to explore these religious establishments, but be mindful and respectful of their religious belief and practices. Another aspect you should be sensible about is your travel insurance. Have a detailed conversation about your insurance to know what activities you might be able to cover and claim later. This might save you a lot of cash.


Greece being a sought after travel destination offers a lot of potential for travellers. Even if it is your first international trip, with proper help and customisation this would easily be the best vacation of your life. This is where Pickyourtrail has your back, we help you incorporate your own ideas with a little bit of our ideas to plan the best possible vacation in Greece.
Add aashishparekh to your subscriptions feed
aashishparekh
---
Leave a Comment:
---