Things to know before renting a car in Chicago
traveladventures
December 27th, 2021
---
---
Chicago is one of the biggest hubs of international travel in the USA. It is also a place to visit if you are looking to enrich your cultural knowledge and develop your culinary palate. This city has attracted many immigrants with its limitless possibilities, and this in turn has fostered a unique mixture of different cultures and religions. Chicago has it all: tourist attractions, places for foodies and culinary critics, museums and galleries, all neatly scattered around the city. Even though Chicago has been voted one of the most pedestrian-friendly cities, driving offers more comfort and flexibility. As far as you manage to save much time and effort getting around, it pays off to rent a car.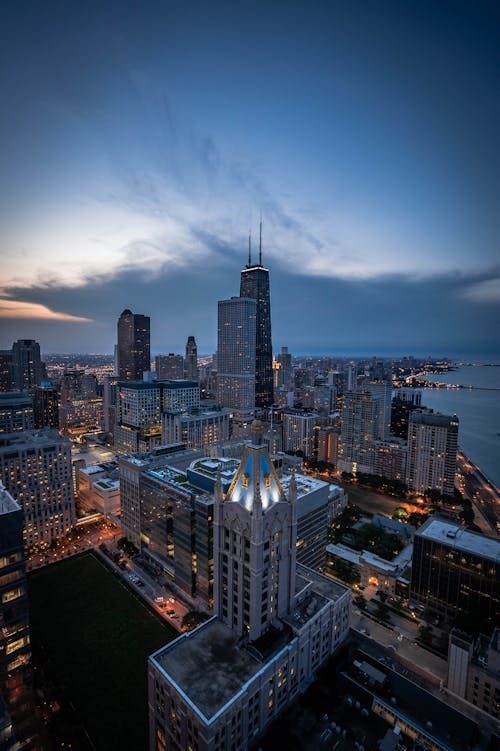 Arriving in Chicago
Chicago O'Hare airport is a huge transportation hub that has millions of tourists going through it every year. There are many connection flights heading to numerous destinations all across the USA and internationally. Even if Chicago is not your final destination, it makes sense to stop here for a couple of days or more. Then get the most of your visit and get to as many places as possible, try to hire a car. Before you arrive at O'Hare Airport, you should check out the car rental in Chicago and make up your mind about the car you'd like and the rental service that is most suitable for your needs. It is crucial to decide on the type of car you need, and whether you are traveling alone or need to accommodate a group of people and as a result, if you need a small car or minivan. Besides, you should check the pickup sites, as there are some at the airport and around the city as well. Flying into Chicago, it's best to select Chicago rental car service at the airport, for instance, Alamo ORD. This way you will not have to wreck your brain on how to get to your chosen accommodation and just get in the car and drive there. Also, be sure to check the rental services online to know about the insurance that they require and if there are any extra conditions and terms.

Driving in Chicago
Chicago is a really easy city to find your way around even for the drivers who are there the first time. Certainly, an inexperienced driver might find it a bit more stressful, but overall it should not be too challenging. Most tourist attractions are located in central districts, so to get there you don't have to drive much and can leave a car in the parking lot. Despite the fact that it is one of the biggest cities in the USA, it is a pretty easy one to navigate around as it has a grid pattern. That is most streets are parallel and perpendicular, which makes it simpler to find where you are currently and how you can possibly get to your destination. What is more, in most cases, at the crossroads, you can turn right on the red light, but make sure there are no signs that stipulate otherwise and check that there are no other cars. As far as Chicago is a walkable city, there are a lot of pedestrians and people getting around on e-scooters, so while you are driving, be extra vigilant to avoid crashes. Be sure to check traffic reports to avoid traffic jams and as far as many contests and marathons take place here, be sure to look out for those as well, as they highly affect traffic. Some rules to keep in mind are:

No cell phone while driving,
Aggressive driving is highly discouraged,
There are cameras on the roads that can automatically impose a fine,
You have to pay the toll for using the Illinois highway,
And, of course, be careful while driving in winter.
Finally, as in any other city, it helps if you know where you are going. Those who have their itinerary ready and have the map on hand will find getting around Chicago a breeze.

Overall, Chicago is the perfect tourist destination, especially if you can drive around to fit as much sightseeing as you can into your trip. Chicago rental cars allow you to see much in the city and in the suburbs. It gives you flexibility and independence as well as spontaneity and fun.
Add traveladventures to your subscriptions feed
traveladventures
---
Leave a Comment:
---